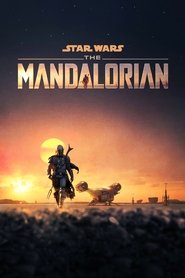 The Mandalorian
The Mandalorian is Sci-Fi & Fantasy film produced by Disney+. Set after the fall of the Empire and before the emergence of the First Order, we follow the travails of a lone gunfighter in the outer reaches of the galaxy far from the authority of the New Republic.
Rated: 7.7/10 with 209 votes.
Genre: Sci-Fi & Fantasy, Action & Adventure
Actor: Pedro Pascal
Director: Page Rosenberg-Marvin
Duration: 35 min.
Quality: HD
First Air Date: Nov 12, 2019
Last Air Date: Dec 06, 2019
Production: Disney+
Views: 625.698